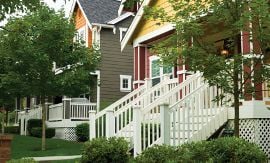 Quitclaim Deed
A Deed is a legal document used to transfer real estate from one person or entity to another. With a Quitclaim Deed, the "Grantor" (the seller) relinquishes, or quits, all of his or her claim to the property, but makes no warranty or claims about the property. Common uses of Quitclaim deeds are:
Transferring property between related persons or family members.
Funding a trust for estate planning.
Settling title disuptes.
Transferring property to one spouse in a divorce.